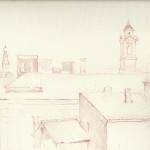 Smart women know that the greatness of a novel is rarely about what happens–it's the why and how that draw the reader in.
In fact, research shows that knowing what happens doesn't detract from the reader's experience. A report published in Psychological Science states that "story spoilers don't really spoil stories and that readers significantly preferred spoiled  over unspoiled stories." Although the research is clear, there are still some of us who don't want our endings revealed.
Nonetheless, we can think of many novels that expose the ending up front. One in particular comes to mind: Ernest Gaines' A Lesson Before Dying. By the time the reader has finished the first few pages, she already knows what happens. The brilliance and the beauty of the story is found in the relationship between a falsely-accused man and his reluctant teacher. There are many other examples, and if you like historical fiction then clearly you are comfortable knowing how the story ends.
Most books (like movies and plays) can be boiled down to a handful of plots. The surprises and excitement lie in the details and in the way the story unfolds. The truth of the matter is that there are hundreds of ways to tell the same story, and often authors re-tell a story from a different point of view. Think about Genesis and Adam and Eve, then Paradise Lost–then East of Eden; not to mention the hundreds of stories about sibling rivalry (a must-read is Ethan Canin's novella "Batorsag and Szerelem." Consider Jane Eyre and The Wide Sargasso Sea (Jean Rhys), and perhaps even Eugenides' The Marriage Plot; and last, King Lear and A Thousand Acres (Jane Smiley). The point is that smart women want to witness transformation of character and this rarely depends on the logistics of the story.
Where do you stand on this issue? Do you stop your friends mid-sentence so they don't tell you what happens? Or does knowing how it all ends relieve you as the researchers report? Let us know. We'd love to hear from you.