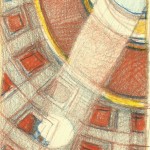 Frequently, our day-to-day conversations include the question, "What's your book club reading?" In a recent New York Times column, James Atlas writes that nearly five million Americans gather every few weeks in someone's living room to discuss books.
"Reading is a solitary act, an experience of interiority. To read a book is to burst the confines of one's consciousness and enter another world," Atlas says. However, the real excitement occurs when we gather to share our reactions to what we have read and experienced in that other world. And, the connections that are established in a book club are unique.
For this reason, it's always bittersweet when the book club season comes to an end. While this frees us up to read whatever we like, there is a certain camaraderie that we miss. We have quite an ambitious line-up for the 2014-2015 season, and some of us might get a head start (the list will be the subject of our next blog). But for those who would like a respite from required reading, here are a few titles we have on our summer list:
Transatlantic by Colum McCann
The Round House by Louise Erdrich
Tinkers by Paul Harding
The Goldfinch by Donna Tartt
Heartbreaking Work of Staggering Genius by Dave Eggers
The Signature of All Things by Elizabeth Gilbert
Americanah by Chimamanda Adichie
Book by Book: Notes on Reading and Life by Michael Dirda (non-fiction)
The Other Wes Moore by Wes Moore (non-fiction)
If you have interesting books on your summer reading list, please let us know.